Murphys Hotel's

Beers On Tap
The Murphys Historic Hotel is proud to serve 22 different craft beers on tap!  Be spoiled for choice with our wide range of draft beers.  (Served in a chilled 16oz glass).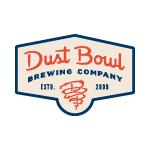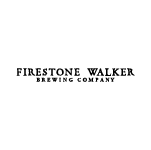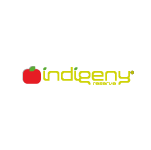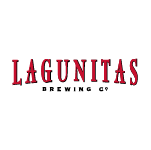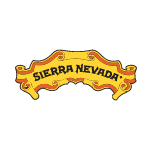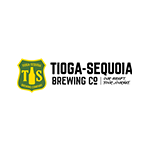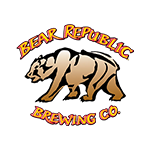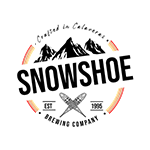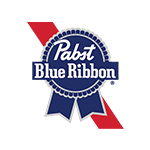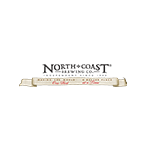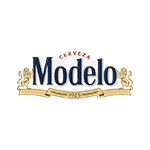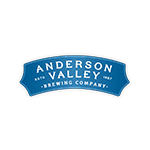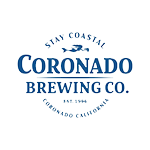 Draft Beer
Featuring 22 Craft Beers on Tap!!!!
Pabst Blue Ribbon 4.8% a.b.v.
$4
American Premium Lager dating back to 1844. Brewed with a combination of 2 & 6-row malted barley, select cereal grains and American and European hops. Pabst Blue Ribbon is fermented with a proprietary lager yeast. Their unique fermentation and maturation process results in a smooth, full bodied beer with a clean, crisp finish with a fine noble hop aroma.
Modelo Especial 4.4% a.b.v.
$6
Full-flavored Pilsner-style Lager delivers a crisp, refreshing taste. Well-balanced taste and light hop character with a crisp, clean finish. Modelo Especial is characterized by an orange blossom honey aroma with a hint of herb.
North Coast Scrimshaw Pilsner 4.4% a.b.v.
$6
Named for the delicate engravings popularized by 19th century seafarers, Scrimshaw is a fresh tasting Pilsner brewed in the finest European tradition using Munich malt and Hallertauer and Tettnang hops. Scrimshaw has a subtle hop character, a crisp, clean palate, and a dry finish.
Sierra Nevada "Summer Break" 4.6% a.b.v.
$6
Drop into summertime, stocked with a Session Hazy IPA brewed for long days of play. Go anywhere with hoppy notes of mango and passion fruit, backed by smooth malt flavor.
Malt: Oats, Two-row Pale, Wheat
Hops: Amarillo, Chinook, Comet, Mosaic, Simcoe, Strisselspalt
Blue Moon "Belgian White" 5.4% a.b.v.
$6
A wheat beer brewed with Valencia orange peel for a subtle sweetness and bright, citrus aroma.
Sierra Nevada Pale Ale 5.6% a.b.v.
$6
Sierra Nevada Pale Ale is a delightful interpretation of a classic style. It has a deep amber color and an exceptionally full-bodied, complex character. Generous quantities of premium Cascade hops give the Pale Ale its fragrant bouquet and spicy flavor.
Coronado "Salty Crew" Blonde 4.5% a.b.v.
$7
What is a boat beer? It's a canned beer that's crisp, versatile and refreshing. It's the perfect blank slate. Throw a lime in it, make it bloody or spice the rim for a classic twist. It's a beer that goes where no glass can. Whether you're on or off the boat, this beer will take you back to days spent finding refuge in the sea.
Firestone 805 4.7% a.b.v.
$7
A light, refreshing blonde ale created for the laid back California lifestyle. Subtle malt sweetness is balanced by a touch of hops creating a versatile beer with a clean finish.
Anchor Steam 4.9% a.b.v.
$7
Deep amber color, thick, creamy head, and rich, distinctive flavor to a historic brewing process like none other.
It is a process that combines deep respect for craft brewing tradition with many decades of evolution to arrive at a unique approach: a blend of pale and caramel malts, fermentation with lager yeast at warmer ale temperatures in shallow open-air fermenters, and gentle carbonation in our cellars through an all-natural process called kräusening.
Deschutes Black Butte Porter 5.2% ab.v.
$7
Bold reputation. Soft disposition. Surprising Balance. Behold an iconic and unexpectedly complex porter that's more than meets the eye.
MALT: 2 Row, Chocolate, Wheat, Crystal, Carapils
HOPS: Cascade, Tettnang
Indigeny Organic Apple Cider 5.5% a.b.v.
$7
A sweet hard cider with an extra crisp bite.
Anderson Valley Boont Amber 5.8% a.b.v.
$7
Balance is what makes our Boont Amber Ale so unique: rich, crystal malts give this beer a deep copper hue and contribute a slight caramel sweetness while the herbal, spicy bitterness from carefully selected whole-cone hops impart a crisp, clean finish. Hints of sun toasted grain, toffee, and fruity esters compliment the mellow, noble hop aroma.
Malts: Pale Two-Row, Crystal
Hops: Columbus, Bravo, Northern Brewer, Mt. Hood
Lagunitas IPA 6.2% a.b.v.
$7
A well-rounded, Highly drinkable India Pale Ale. A bit of Caramel Malt barley provides the richness that mellows out the twang of the hops, including Cascade, Centennial, Chinook and a splash of honorary "C" hop, Simcoe.
Dust Bowl "Hops of Wrath" IPA 6.6% a.b.v.
$7
Dust Bowl's flagship IPA uses a variety of hops to create layers of hop flavor and aroma. Citrus and floral notes are upfront, and an assertive, yet not overpowering, bitterness balances the malt base. This is an easy-drinking IPA for hop heads everywhere!
Sierra Nevada Hazy Lil Thing IPA 6.7% a.b.v.
$7
Juicy hops and silky malt meet in a Hazy Little Thing with fruit-forward flavor, modest bitterness, and a smooth finish.
MALTS: Two-row Pale, Munich, Oats, Wheat
HOPS: Citra, Magnum, Simcoe, Comet, Mosaic, El Dorado
Rogue Hazelnut Brown 5.6% a.b.v.
$8
13 Ingredients:
Malts: Harrington, Klages, Munich, Hugh Baird Brown, Carastan 13-17, Crystal 70-80, Crystal 135-165 & Beeston Chocolate.
Hops: Perle and Sterling.
Specialty: Hazelnut Nectar.
Yeast & Water: Rogue's Pacman Yeast & Free Range Coastal Water.
Ballast Point Sculpin IPA 7.0% a.b.v.
$8
Sculpin IPA is bright with aromas of apricot, peach, mango and lemon. Its lighter body also brings out the crispness of the hops. This delicious Ballast Point Ale took a Bronze Medal at the 2007 Great American Beer Festival in the Pro Am category. The Sculpin fish has poisonous spikes on its fins that can give a strong sting. Ironically, the meat from a Sculpin is considered some of the most tasty. Something that has a sting but tastes great, sounds like a Ballast Point India Pale Ale.
Lagunitas "Little Sumpin'" Ale 7.5% a.b.v.
$8
Featuring a strong hop finish on a silky body, it's a hoppy pale wheat ale that is great for IPA fans, but so smooth that hefeweizen fans dig it too.
Bear Republic Racer 5 IPA 7.5% a.b.v.
$8
This hoppy IPA is a full bodied beer brewed with malted barley, wheat, and crystal malts. The malt base is designed to highlight the unique floral qualities of Columbus and Cascade hops from the Pacific Northwest.
HOPS: Cascade, Centennial, Chinook and Columbus
MALT: Pale Barley Malt, White Wheat Malt and Crystal Malt
Firestone Mind Haze Double IPA 8.3% a.b.v.
$8
Mind Haze is a hazy IPA done the Firestone way, created after a full year of experimentation at our Propagator R&D brewhouse in Venice, California. This is a beer that breaks the mold with explosive hop aromas, a luscious texture and unsurpassed shelf freshness for a hazy IPA. Juicy, fruity and creamy, with pronounced tropical flavors and a true hazy-style mouthfeel.
HOPS:
Kettle: Mandarina, Cascade. Dry Hops: Azacca, El Dorado, Mosaic, Chinook, Cashmere, Callista, Idaho 7
MALTS: Two Row, Wheat, Munich, Torrified Wheat, Blonde RoastOat, Oats
Guinness Draught Stout
$8
Guinness is a traditional Irish stout beer made from barley, hops, water, and a specific strain of ale yeast. The yeast has been used for over 125 years and is now often simply called "Guinness yeast." The deep color and caramelized flavor that are characteristic of Guinness come from barley that has been roasted but not malted. The dark ale is known for its dense, creamy head, which is achieved by mixing the beer with nitrogen to create smaller bubbles that result in a thicker head.
Mother Earth"California Creamin"
$8
Mother Earth Brewing Company's flagship offering is golden to pale in color, with low bitterness, medium body, and a white head. Our Cream Ale has redefined the category and made a classic style cool again. We use a bit of Madagascar Vanilla Bean to give it that "Cream Soda" kick. This beer finishes dry despite a subtle perceived sweetness from the Vanilla. Great any time of year. This product is Vegan.
Bottled Beer
(Domestic Bottles $3 Monday – Thursday)
Coors Light 4.2% a.b.v.
$4
Michelob Ultra 4.2% a.b.v.
$4
Miller Lite 4.2% a.b.v.
$4
Miller High Life 5.5% a.b.v.
$4
Corona Light 4.5% a.b.v.
$6
Stella Artois 5.2% a.b.v.
$6
White Claw Mango 5.0% a.b.v.
$5
White Claw Raspberry 5.0% a.b.v.
$5
Lost Coast Tangerine 5.5% a.b.v.
$5
Brewed with the perfect balance of wheat and crystal malts, our Tangerine Wheat delivers a perfectly crisp finish for those hot summer days. It's got that classic Lost Coast wheat flavor, with a kick of citrus to help jump-start the party.
Beck's N.A. 0.3% a.b.v.
$6
Lagunitas IPNA 0.4% a.b.v.
$6
IPNA is pure NA satisfaction. A brewer-led labor of love utilizing all of our hops chops and over a year of R&D. Massively dry-hopped and delicious … like a clean, zesty bunch of hops smackin' you in the face! Yes, in a good way.