Rooms 301-308 Single Story Building
PICTURE COMING SOON!
Deluxe Single Queen Room (Rooms 307 and 308)
These rooms offer a single queen sized bed and are equipped with modern amenities such as a TV, telephone and mini fridge.  This building is closest to the original building perpendicular to the lawn/garden/patio area of the property. Please note these rooms may get noisy given their location.
Rates:
| | |
| --- | --- |
| | $130 Sun-Thurs       Summer: $170 Fri-Sat      Winter: $160 Fri-Sat        Special Events: $220 |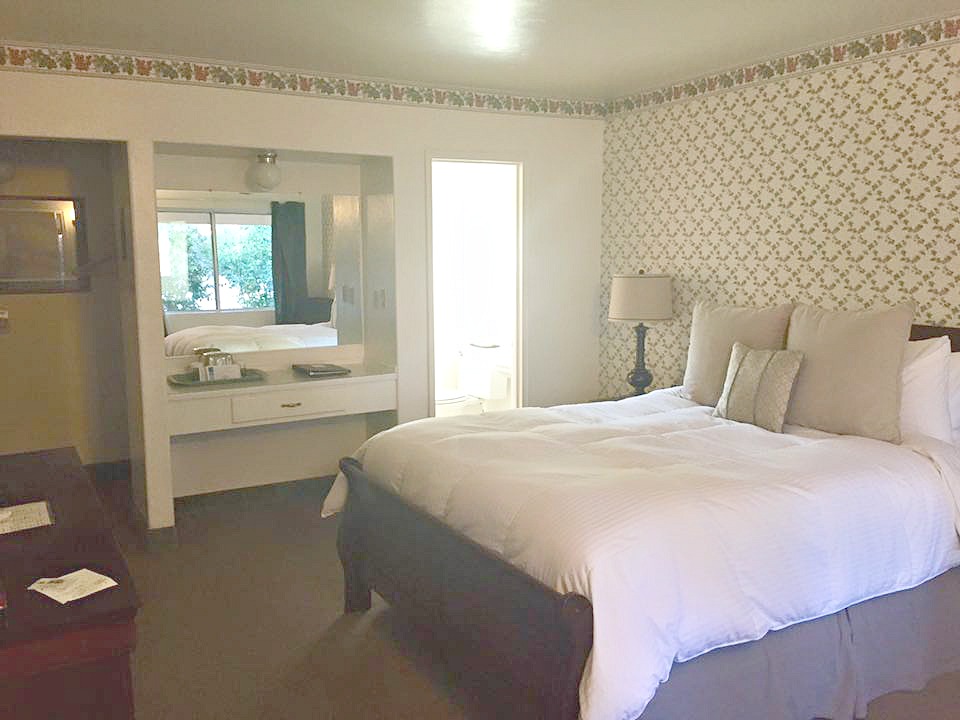 Single Queen Room (Rooms 301-306)
Room includes a single queen sized bed and is equipped with modern amenities.  The building is closest to the original building perpendicular to the lawn/garden/patio area of the property. Please note these rooms may get noisy given their location.
Rates:
$95 Sun-Thurs       Summer: $149 Fri-Sat      Winter: $139 Fri-Sat        Special Events: $199